News
Yeahmobi Won the Honor of Cooperation Partner for Outgoing Elites of Ocean Engine in 2019, and Took the Lead in International Services about Overseas Business Development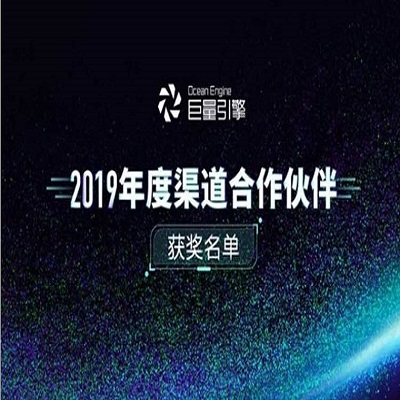 January 13,2020
On January 8, Ocean Engine announced its list of excellent channel cooperation partners in 2019. With constant efforts in the international operations and dedication in providing smart and in-depth marketing services for the enterprise seeking for global operations, Yeahmobi Network Technology Co., Ltd (hereinafter short for "Yeahmobi") won the grand honor of Cooperation Partner for Outgoing Elites of Ocean Engine in 2019, which had proved its capacity as a smart platform for international development of enterprises.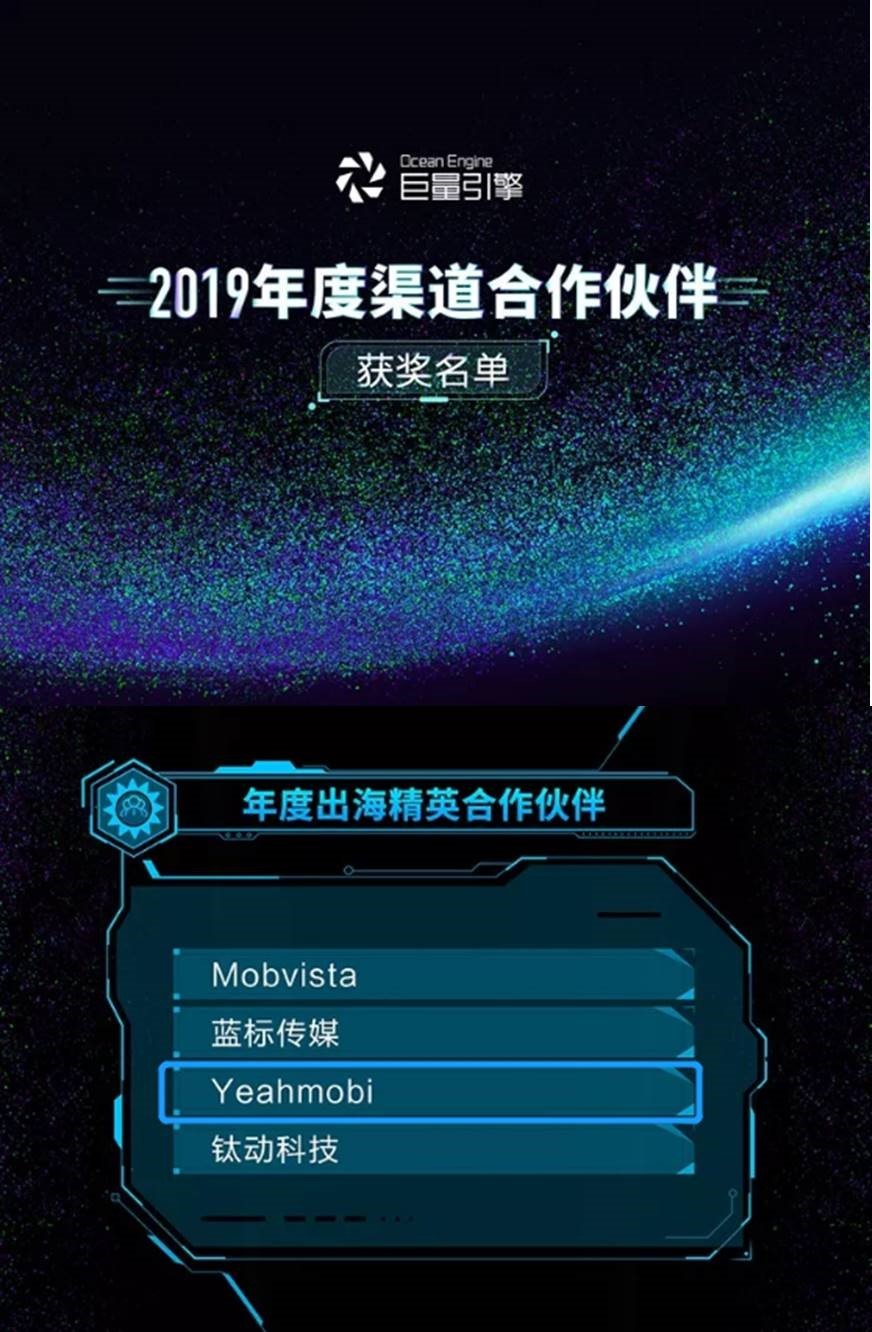 Yeahmobi Won the Honor of Cooperation Partner for Outgoing Elites of Ocean Engine in 2019
Looking back on 2019, going global was still the overall trend of most enterprises in China. Yeahmobi maintained self-motivated to perfectly integrate AI Technology-based Improvement in Advertising Efficiency and Global Promotion of Enterprise Brands to promote the upgrading from the perspectives of technologies and services. In terms of sub-brand business, Yeahmobi mainly focuses on smart marketing and advertising services. With the technical platform data covering more than 200 countries and regions in the world and devices of more than 2 billion Internal users, we could dock with more than 3000 operators of media resources, and obtain the daily advertisement display volume beyond 20 billion times. On the aspect of service upgrade, Yeahmobi launched Madcube business about global ads targeting at the development of the market in South Korea and Japan. We have already supported more than 60 well-known games in their market access in Japan, including Survival Run with Bear Grylls, Onmyoji, Miracle Nikki and Place the Young Girl, etc. As for honors, we successively won dozens of rewards in the year, like Top 100 in Launching of AI in China in 2019, Top 30 Enterprises in Highest Business Values in 2019, Top 10 Outgoing Platforms in Values, etc.
Yeahmobi remains committed to one-stop going global solutions on the basis of effect marketing, seeks to provides accurate effect marketing and international brand landing services for customers in various fields. These business features and development directions of Yeahmobi can not get away from the win-win cooperation with our cooperation partners. As an outstanding marketing service brand under the flagship of ByteDance, Ocean Engine has integrated the marketing capacities of domestic products like Toutiao and Douyin and overseas promotion platforms like Tik Tok Ads, and basically cover the Internet user populations of China and other 150 countries and regions in the world. Ocean Engine is one of the most important cooperation partners of Yeahmobi. Both parties have maintained the frequent exchange and friendly cooperation relationship since 2016. We seek for mutual benefits and win-win results through cooperation of development and going global services.
The grand honor of the Cooperation Partner for Outgoing Elites of Ocean Engine in 2019 is not only the recognition of contribution of Yeahmobi services to the international progress of enterprises in China, but also an incentive to Yeahmobi in moving forward to its vision of building the Largest Smart Platform for Intentional Development of Enterprises. As the China economic maintains the high-quality development, the number of going global enterprises and enterprises with international demands for brands will keep surging in the future. As it moves toward the development purpose of "Serving for 100,000 Enterprises and Dedicating for the Success of 1,000 Brands", Yeahmobi will not only boost Chinese enterprises to develop overseas market and brand reputation through digital marketing, but also promote them to take root, develop and thrive in overseas market.
START NOW
If you are interested in learning more,we are glad to hear from you.
Contact Us