News
China Xi'an Going Global Industrial Park, A New highland for Going Global Industry, Was Officially Inaugurated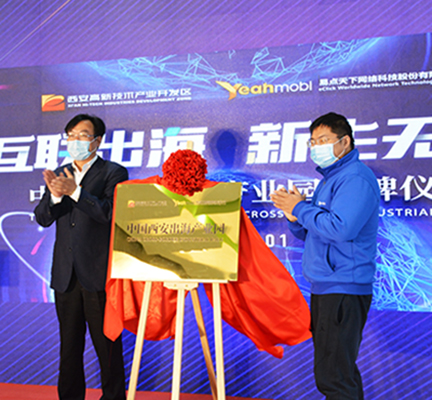 April 02,2020
On April 1, 2020, China Xi'an Going Global Industrial Park was officially opened in Xi'an High-tech Zone. According to information, China Xi'an Going Global Industrial Park will inject fresh momentum for the regional innovation and enterprise development through the global operation with Internet under the supports of technologies like big data, cloud computing, artificial Intelligence, etc. It will bring excellent products, services, technologies, history &culture and other resources of Xi'an to the world.
After the completion of the Project, Xi'an is expected to build a ten billion level emerging industry within five years. At the same time, Xi'an will establish a going global industry alliance to form a cluster effect, attract and bring up a batch of high-end talents in management, technologies, innovation and entrepreneurship, and add more than 2000 job opportunities to the city.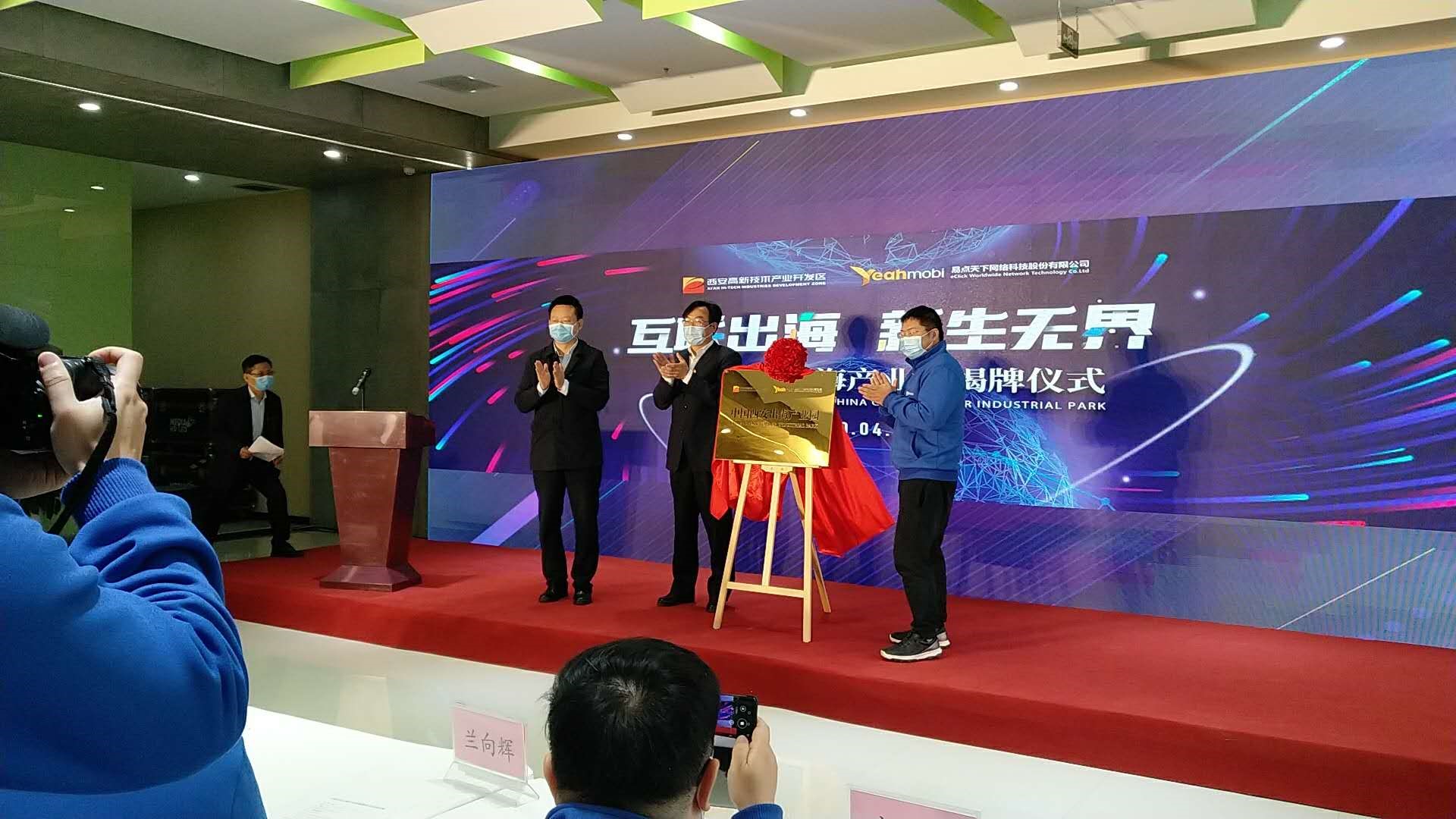 Zhong Hongjiang, a standing member of Xi'an Municipal Party Committee and Secretary of the Party Working Committee of High-tech Zone, Qi Haibing, director of the Management Committee, and Zou Xiaowu, CEO of Yeahmobi Network Technology Co., Ltd (hereinafter short for "Yeahmobi"), jointly inaugurated the ceremony.
Lan Xianghui, co-founder of Yeahmobi, introduced the 1165N strategy dedicated for China Xi'an Going Global Industrial Park, which covers: construct a China Xi'an Going Global Industrial Park and play the leading role of platform; introduce a batch of enterprise with potential in the industry, and develop a new highland for global innovation; build top six platforms for industry services to meet common demands of enterprise seeking for global business; bring together going global services in five specialties and improve the formats of going global industry; inoculate N-category innovation enterprises in going global, and develop a batch of brands of China.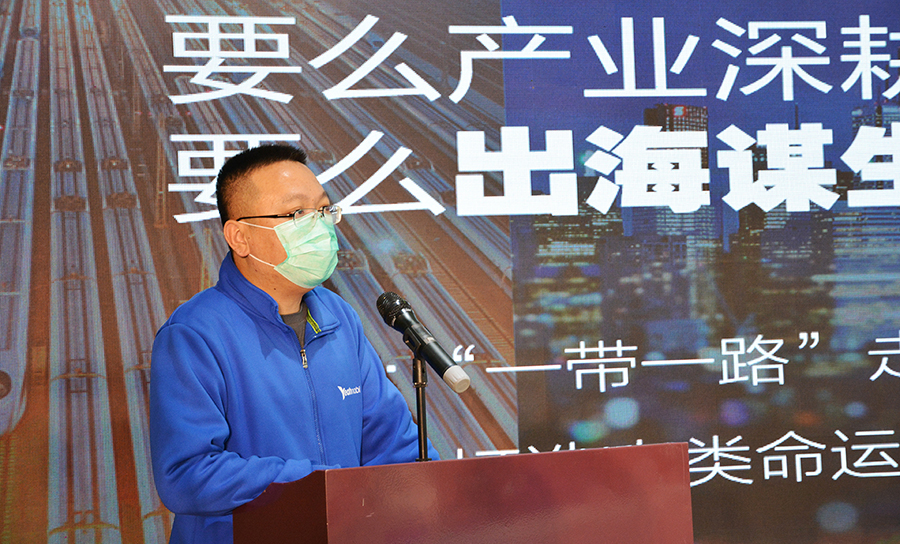 In recent years, China enterprise keep going abroad in the tide of mobile Internet. The Research Report on Going Global Industry of China in 2019 demonstrated that the income of China games from overseas market increased by nearly 15 times in the past five years. Among the top 35 mobile games in the world, 13 enterprises were from China. China took about half of top 10 Apps in the world.
As the operator of China Xi'an Going Global Industrial Park, Yeahmobi specializes in the going global services for enterprises and maintains stable cooperation relationship with international medial giants, including Google, Facebook, Twitter, Pinterest, etc. We have boosted the overseas business development of more than 2,000 enterprises, including well-known enterprises like Huawei, Alibaba, Tencent, NetEase, ByteDance, Baidu, Kuaishou, SHEIN, Lazada, etc.


As the starting city of the Belt and Road, Xi'an will accelerate its pace on going global. The establishment of China Xi'an Going Global Industrial Park will give full play to regional industrial advantages to radiate, support and reserve a batch of export-oriented enterprises and create an outstanding Internet going global platform for Xi'an. In addition to a cradle for entrepreneurship engine and Internet innovation, China Xi'an Going Global Industrial Park will also become a new name card of the innovative Xi'an.
START NOW
If you are interested in learning more,we are glad to hear from you.
Contact Us